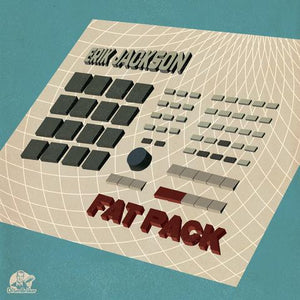 Fat Pack an All in One Hip Hop Production Sample Pack
Welcome to Fat Pack by Erik Jackson
Fat Pack was specifically created for Hip Hop Production.
Fat Pack, is a one-shot collection, focusing on Boom-bap and Jazzy Hip Hop. It consists of 210 files of one-shot Drums, Horn Stabs, Piano Stabs, Fender Rhodes Stabs, and Upright Bass.
This Sample Pack features:
22 Scratch Loops at 91 BPM. All professionally recorded with a Pure Analog path. No plugins or VSTS used.
4 Drum Kits (94 one-shots) included. Recorded in studios across the United States, with the Hip Hop purest in mind. 20 one-shot Fat Bottom Kick Layers – Real drum kicks, EQ'd, Compressed and processed with the Akai S950 to give you the low end you need.
21 one-shots of Upright Bass, Chunky and smooth, reminiscent of A Tribe Called Quest in tonality.
31 Horn one-shots to load into your sampler and add a bit of delay for that 90s boom bap soul.
20 Piano chords to create your own chord progressions. Mellow Vibes!
24 Fender Rhodes chords for another option for your progression.
11 String loops, recorded in Queens, NY. These are very dope. Hitchcock Vibes. Fat Pack is a truly unique pack with custom sounds recorded from 4 studios with you in mind. All notation keys listed so you can piece sounds together right away.
These are sounds that I feel are missing in sample packs these days and that you can only find on vinyl.
Gear List:
Universal Audio Apollo Universal Audio S610 Akai S950 Studer
A807
Akai GX 125 Manley Limiter/Compressor
Pearl Studio Classic Shell Kit
Gretch Birdland Kit
Ayotte Custom Kit
DW 45th

 

Anniversary Kit
Fender Rhodes M3 (1982)
Steinway L 1976
Kallo Bartok Violin
Yamaha YAS Saxophone
Technics 1200 MK2S
Vestax PMC 005 
More Demos using this pack: